Welcome to Caelum Parvum Farm! We are located in beautiful southeast Alabama, just outside of Dothan. We live on a 50 acre farm, along with dairy goats, horses, cattle and poultry.
We began raising goats in 2006, starting with Angora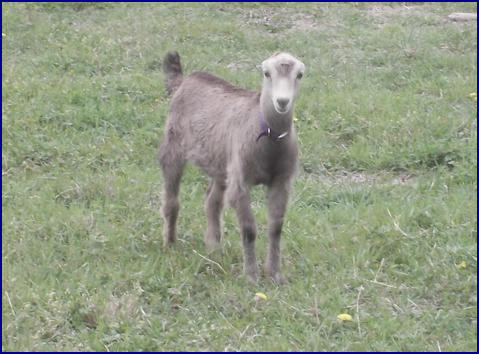 and Cashmere fiber goats. We added LaManchas in 2009 as family milkers. In 2013, we transitioned out of the fiber goats as our dairy herd grew. We chose this short-eared breed for their sweet temperment, their steady milk production, and the high butterfat content of their milk.
Our first LaManchas were purchased from Blueberry Field and Cayds Castle. We acquired four milking does and one buck from these two farms.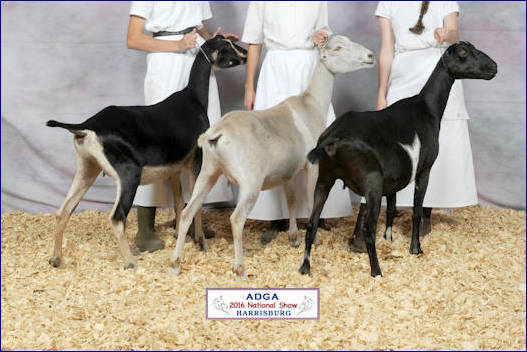 These goats were the foundation of our current herd, and their influence is still very prevalent in our herd to this day. In 2014, we began the process of improving our herd by bringing in new lines, and chose to focus on more correct goats in conformation. In 2015, we participated in our first goat shows, and obtained an initial Linear Appraisal. We plan to participate in DHIR in 2016. We have also added genetics from several herds located throughout the United States, including Raintree, Barnowl, and Noble-Oaks, in order to enhance structural correctness and milk production in our goats.
Since our herd is small, we intend to keep a few select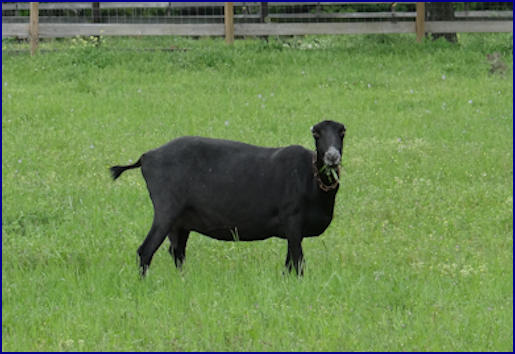 goats. Kids will be for sale each spring. An occasional mature doe and/or buck may also become available for purchase from time to time. Discounts will be available for FFA and 4-H.
We are continually striving to improve our herd by working towards breeding top quality goats that will both show and appraise well, in addition to having excellent milk production for many years to come.
Thank you for visiting our website. Due to circumstances in life, many changes are underway. We will be updating our website completely this fall or early next year. We will post little updates as time permits. Showing will remain limited this year. We hope to be more active in the future.
We look forward to hearing old friends and new. Hope to see you at the shows in the future!
Please visit our Facebook page by clicking on the link below: